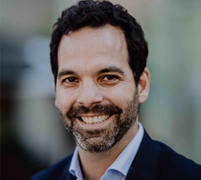 Dr. Sascha Fehlemann
Senior Vice President Corporate Legal Affairs, Uniper SE
Year of birth: 1978.
Education:
University of Münster, Germany.
Nationality: German.
Positions held in the last 5 years:
Since 2018: Senior Vice President Corporate Legal Affairs, Uniper SE
2017-2018: Head of Corporate Office, Uniper SE
2015-2017: Head of Corporate & Finance Law, Uniper SE
No interest in the company's authorised capital.