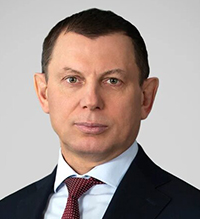 Igor Popov
Deputy Director General for Production, Member of the Management Board
Year of birth: 1965.
Education: higher education.
1988: Graduated from Chita Polytechnic Institute, heat-and-power engineer.
Nationality: Russia.
Positions held in the last 5 years:
Since 2009: Deputy CEO for Production, Unipro PJSC.
Elected to the Management Board of the company on 30 August 2012.
No interest in the company's authorised capital, no acquisition or disposal of shares in Unipro PJSC in 2021.