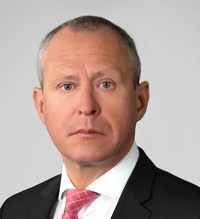 Maxim Shirokov
Member of the Board of Directors, Chief Executive Officer
Year of birth: 1966.
Academic Background
- Graduated from Moscow Military Institute of the Ministry of Defence majoring in Oriental Studies;
- Master of Business Administration(MBA) in economics and marketing, Pacific Coast University, USA;
- Diploma in strategic planning, London Business School, United Kingdom.
Nationality: Russia.
Positions held in the last 5 years:
Since 2012 - General Director of PJSC Unipro.